Country Profile — Singapore
Singapore is a wealthy city state in south-east Asia. Once a British colonial trading post, today it is a thriving global financial hub and described as one of Asia's economic "tigers". It is also renowned for its conservatism and strict local laws and the country prides itself on its stability and security.
Chinese account for more than 75% of Singapore's multi-racial population, with Malays and Indians making up much of the remainder.
Densely-populated, most of its people live in public-housing tower blocks. Its trade-driven economy is heavily supported by foreign workers. In 2013, the government forecast that by 2030, immigrants will makeup more than 50% of the population.
The People's Action Party has dominated politics since the country declared independence from Malaysia in 1965. Issues such as the rising cost of living, immigration and income inequality are major challenges facing the government.
Facts
Republic of Singapore
Capital: Singapore
Population 5.3 million
Area 660 sq km (255 sq miles)
Major languagesEnglish, Malay, Mandarin, Tamil
Major religions Taoism, Buddhism, Islam, Christianity, Hinduism
Life expectancy 79 years (men), 84 years (women)
Currency Singapore dollar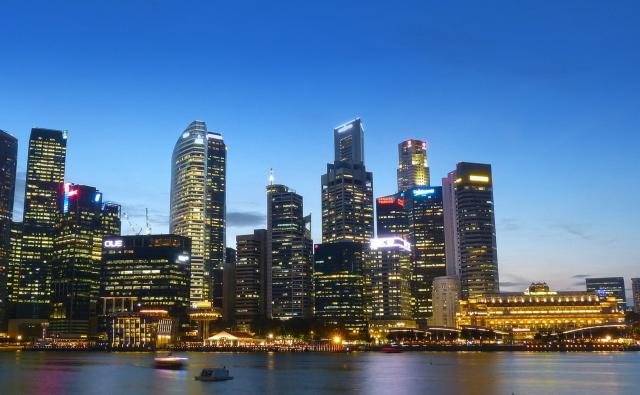 Singapore profile - Media
Singapore's media environment is highly controlled. Self-censorship is common, there are curbs on online content, and the private use of satellite receivers is not allowed.
Defamation and sedition laws allow the authorities to stop the circulation of news deemed to incite unrest or threaten national security, says Freedom House.
The government's Media Development Authority can censor traditional and online media, says Reporters Without Borders. It says the range of issues and public figures that are off limits for media coverage is growing.
Two players dominate the media scene. Singapore Press Holdings, which has close links to the ruling party, has a virtual monopoly of the newspaper industry. MediaCorp, owned by a state investment agency, operates TV and radio stations.
The BBC World Service broadcasts on 88.9 FM.
There were 4.7 million internet users by 2016 (InternetLiveStats). Up to 85% of Singaporeans go online for news, with 61% getting such content from social media, says Reuters Institute.
Websites carrying political content must register with the Media Development Authority, says Freedom House. Website owners and editors are criminally liable for any content deemed to be objectionable.
The Press
Singapore Press Holdings (SPH) - publishes multiple newspapers, magazines, websites
Source BBC
For more media information contact Yvonne Foster:
07752492816